PSHE
'PSHE is the subject that prepares children for the rest of their lives' - Julia Peters, Girlguiding Young Advocate
Throughout their 4 years at LJS, pupils will participate in a PSHE Curriculum that has been designed to provide them with the skills they need in order to live a happy and healthy life.
Different topics and subjects will be taught across different year groups, building on previous knowledge and understanding of both themselves and the world around them. Themes visited annually include: RSE, personal responsibility, hygiene, friendships and anti-bullying.
We are proud to have had our Healthy Schools Status awarded again in 2020.
Anti-Bullying Week 2020
Thank you so much to all of the children who wore odd socks to school on Monday 16th November to celebrate national 'Odd Socks Day'. It was a great way to celebrate all that is unique and raise awareness of Anti-Bullying Week in school. Below are some photos of the odd socks worn by Year 6.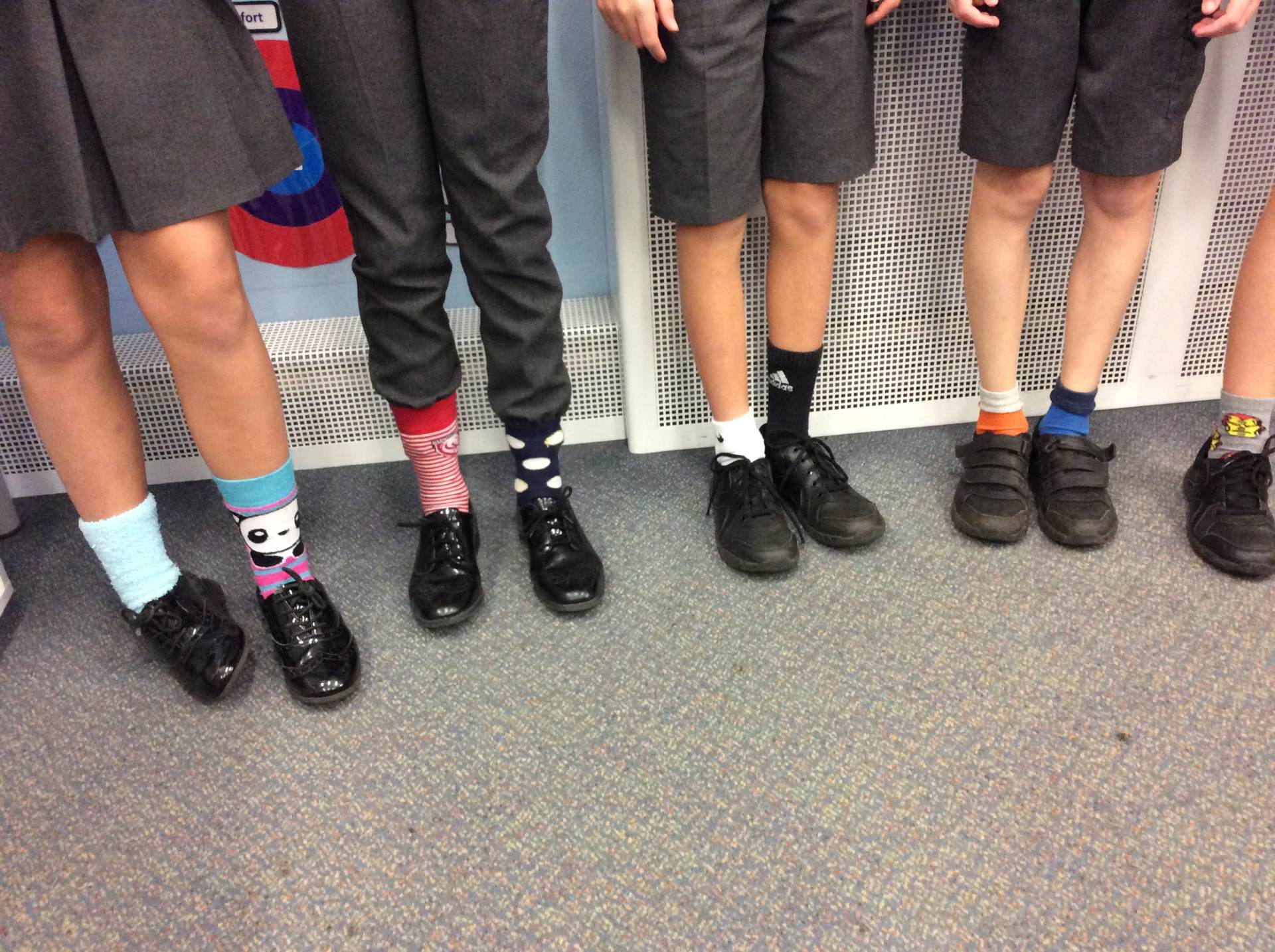 This year's theme is 'United Against Bullying'. In PSHE lessons across the week all year groups have been focusing on defining bullying, identifying the different forms (physical, verbal, psychological and online) and most importantly thinking of ways in which we can unite together to prevent bullying. Below are some examples of our Anti-Bullying Week work.
Focus on Hygiene
Year 6 have been learning about microbes and how different types of germs, virus, bacteria and fungi can affect our health by causing infection. We have been looking at ways of preventing this by studying the importance of food and personal hygiene and carrying out investigations. We had lots of fun with the 'sneezing machine' to investigate how far our germs can spread through sneezing and the UV hand sanitiser which highlighted the effectiveness of using hot water and soap.