Welcome from the Governing Body.
O

n behalf of the Governing Body, welcome to Longlevens Junior

School.
We are thrilled you have chosen our school as your choice of Junior School. LJS is a successful and happy place, where everyone is an active learner and feels safe. The atmosphere is positive, encouraging and stimulating; we balance academic focus with broader social, physical and creative activity.
Our Governing Body is made up of people, all actively dedicated to ensuring excellent outcomes for the children that attend LJS. The Governing Body is made up from parents, people from the community and staff at the school. Governors make important decisions on how the school is and will be run, but are not involved in the day to day operational business of the school – this is the work of the leadership team and the staff. To give you a brief overview the three core strategic functions of the Governing Body are as follows:
•
To ensure clarity of vision, ethos and strategic direction, to set out the vision for the school and its broad ambitions.

•
To hold the H
ead
T
eacher to account for the educational performance of the school, its pupils and staff.

•
To oversee the financial performance of the school and make sure its money is well spent.
If you would like to get in touch with the governors at any time please do so through school reception, via the clerk, Karen Matthews, at ctog@longlevens-jun.gloucs.sch.uk or contact me directly at chair@longlevens-jun.gloucs.sch.uk. We have no doubt that you and your child will begin a wonderful journey when you start with us in September and we look forward to working with you.
Nicki Wadley - Chair of Governors

Governor Profiles
Nicki Wadley
CHAIR OF GOVERNORS

I am privileged to be the chair of governors at Longlevens Junior School. I have spent the last few months getting to know LJS and have admired the passion and dedication of the staff team and how hard working and conscientious the children are. I am an experienced school governor and my day job is as Governance Lead for a national company. I will bring knowledge and experience of school governance to my role as chair of governors at the school. I have also worked in senior management within the health and social care sector.
I look forward to contributing to the continued development and success of the school and working with the team to secure successful futures and achieve excellence for all pupils.
I promise to aim high and be the best that I can,

Julie Williamson
I have lived in Longlevens since 2004 and currently have 1 child at the school I'm a secondary English teacher and have been in my present school for 10 years. In this role I see how important it is to have a good grounding in education and a positive primary experience. LJS provide our children with a stimulating and happy environment where they are keen to learn and be part of the local community. LJS is an exciting place with lots going on and I look forward to our journey with our Head Teacher, Marion Lloyd, and all the staff and children.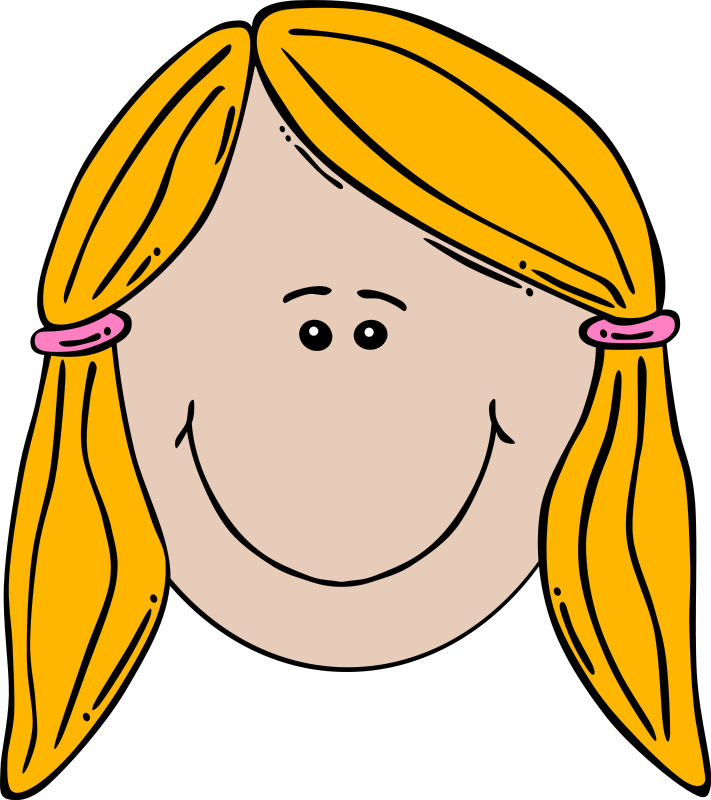 Lucinda Field
Having been a Children's Centre Manager for the Longlevens area I was then delighted to be able to work with the Hub as a member of the LJS staff team. During that period I was asked to join the LJS Governing Body and accepted with pleasure. I had a background in marketing before joining the educational world, am passionate about enabling children to reach their potential and the value of community partnerships. Having worked in Gloucestershire for the last 12 years I have gained a good knowledge of multi- agency practice and developed a range of key networking links.

Ann-May Jenkins
Having lived in the area for over 25 years I take a real interest in the community and any areas that I can help with. I am also passionate about Safeguarding and enabling children and young people to keep themselves safe. With this in mind becoming part of the Safeguarding team for the Governors was a natural progression and one that I'm loving so far! I have over 13 years training experience with 7 within the education sector. I'm based in Gloucestershire and travel all over the country delivering training. Cutting my teeth with customer service and quality training, I soon moved into management training with large corporations within the telecommunications industry. Once I moved into education, I became interested in Safeguarding children and vulnerable adults. Within this field, I have worked closely with Safeguarding boards, Lsis, became a CEOP ambassador and a 'Think you know' representative. I'm fully qualified within the training, learning and development sector and most recently received My Post Graduate Certificate of Education through University West of England (UWE).

Marion Lloyd
Headteacher
It is a real privilege to be the headteacher of Longlevens Junior School. My very first impression of LJS was that it was a fabulous place of learning and this belief has not changed.
Throughout my career I have held several senior leadership positions, the most significant being the headship of two very successful Primary schools. I also hold the Professional Qualification for School Inspectors and have in recent years inspected both Primary and Secondary schools.
Throughout my career I have always set myself and the schools I have led the very highest expectations. I believe it is vital that schools should endeavour to be the very best they can for the children whose future can be so profoundly affected by their education. A successful school offers its pupils an education of the very highest quality in a stimulating and supportive environment and is one that builds strong links with the parents and the community as a whole. I look forward to working alongside the Governing Body in ensuring that the children of Longlevens Junior School have the very best a school can offer.
Sam Savory
I have lived in Gloucester for 28 years after initially coming to the City to attend the old 'Tec at Oxstalls. I became involved with Longlevens Junior School when my first child started 8 years ago and now my youngest started in 2014! My background is IT and Project Management and now work with companies to help them improve their business and quality when they work with adults who did not have the opportunity to either finish school, had bad experiences or were not able to attain qualifications. This is why I am excited to work as a School Governor as I am passionate in the belief that if we can get the early stages right in a child's education, we will have the unshakable building blocks for them to have a valuable and meaningful education experience, that will stay with them for the rest of their lives.
Lewis Cook
My name is Lewis Cook and I am presently the Staff Governor for LJS. Voted in to the role back in November 2015, I am relatively new to the position so I am learning lots about the role of a governor plus what goes on 'behind the scenes' - an awful lot! I am priveleged to be in such a position at a very exciting time for the school - post-Ofsted inspection, new Head Teacher starting the school and, as always, fabulously enthusiastic children to work with. I currently teach a Year 3 class, full time. I love welcoming the children into 'the Juniors' and aim to facilitate a smooth transition onto the next part of their education journey. I have been the International Dimension co-ordinator for a number of years, delivering French lessons for the past 4 years. International projects have always been an important part of life at LJS. I have had fun leading these over recent years, showing other cultures and countries to our receptive pupils. I love sport, in particular cricket, rugby and football and take great pleasure in reffering or umpiring matches which are children are playing in. The sporting talent at our school is phenomenal! I am also the Off-Site Visits Co-ordinator. Out of school I regularly play cricket for a local club and follow Gloucester Rugby passionately. Spending time with my family and friends and watching/playing sport is how I spend precious time out of work. I was born and bred in Gloucester attending Hatherley Road Infant, Tredworth Junior and Sir Thomas Rich's School. I look forward to making a positive contribution to the school's Governing Body in the coming months and years.

Shane Hopkins
I am a father of 2 daughters, one studying at LJS and one in pre school. My family attend Holy Trinity Church and we encourage our children to participate in the community in organisations such as the Brownies. Working in IT Management, I believe that IT can be a major contribution in educating our children, both within the field of IT skills and as a tool for studying other subjects. As both a parent and a governor, I believe we can all play our part in contributing towards the success of LJS, to the benefit of both current and future students.

Darren Smart
I have three children who have attended the school so I feel that I know the school very well from a parental point of view. I became a governor at LJS in 2015 bringing with me a number of years of experience of premises, financial and business matters from the private sector. I know a large number of parents and children from the school community as I am a governor at the infants school and I am involved with the local football club which is attended by a large number of the children from this school. I would like to contribute to the continued development of this school.
Local Authority Governor - Alex Caton
I joined the governing body (as a member of the resources committee) earlier this year, coming from a professional background, being a trust lawyer by way of day job. Although based in Cheltenham I have a daughter in a junior school and son in an infants' school and so fully engaged in education in Gloucestershire. I hope to use my professional skills to help with the continued success of the school.
Bryan Stiles
I relocated to live in Gloucestershire two years ago when I semi-retired after a 30 year career with a multinational company, during which I spent a lot of time overseas. I'm keen to use my experience to the benefit of my new community and so I was delighted to be offered the opportunity to be a governor at LJS. I see this as an opportunity to help in building an environment to provide children with the best possible education, a most worthwhile thing. I'm married with four children, two at university, twin boys and two in senior school who are also twins, a boy and a girl.
I moved to Gloucester in 2004 to take up a post with the University of Gloucestershire, doing schools liaison and widening participation activities. Since then I have worked as the Business Manager in a research institute at the University for around the last ten years. I am married, with two children, one in the junior school and the other in the infants, so I understand and am engaged with education as it currently affects them and other parents too. I hope to bring a range of skills and experiences to the governing body to support the school as it works to meet the educational needs of the children, and develops to meet current and future challenges.
Rev Gwyneth Gibbens
It was a joy and privilege to be invited to become a co-opted governor for LJS. I have grown to value and admire both the Infant and Junior Schools since I took up my post as Vicar at Holy Trinity Church in 2013. I served my curacy with a group of Churches near Cirencester working with schools in Kemble, Rodmarton and Sapperton. Before I began ordination training I worked in the Civil Service as a linguist, moving on as a generalist to work on projects and business change. I also served as a magistrate for a number of years so I bring experience of social challenges and management of change as well as insights in spirituality and faith.